Idea Competition
Fab City Maker Challenge Hamburg
Your Idea. Made in Hamburg. #makerchallengehamburg
A total of 95 ideas were submitted to the "Maker Challenge" ideas competition in June 2022 launched by the Fab City initiative. The variety was great: from cornering lights for bicycles, to smart trash cans, to a wheelchair that can go up and down stairs, everything was included.
These are our winners of the Maker Challenge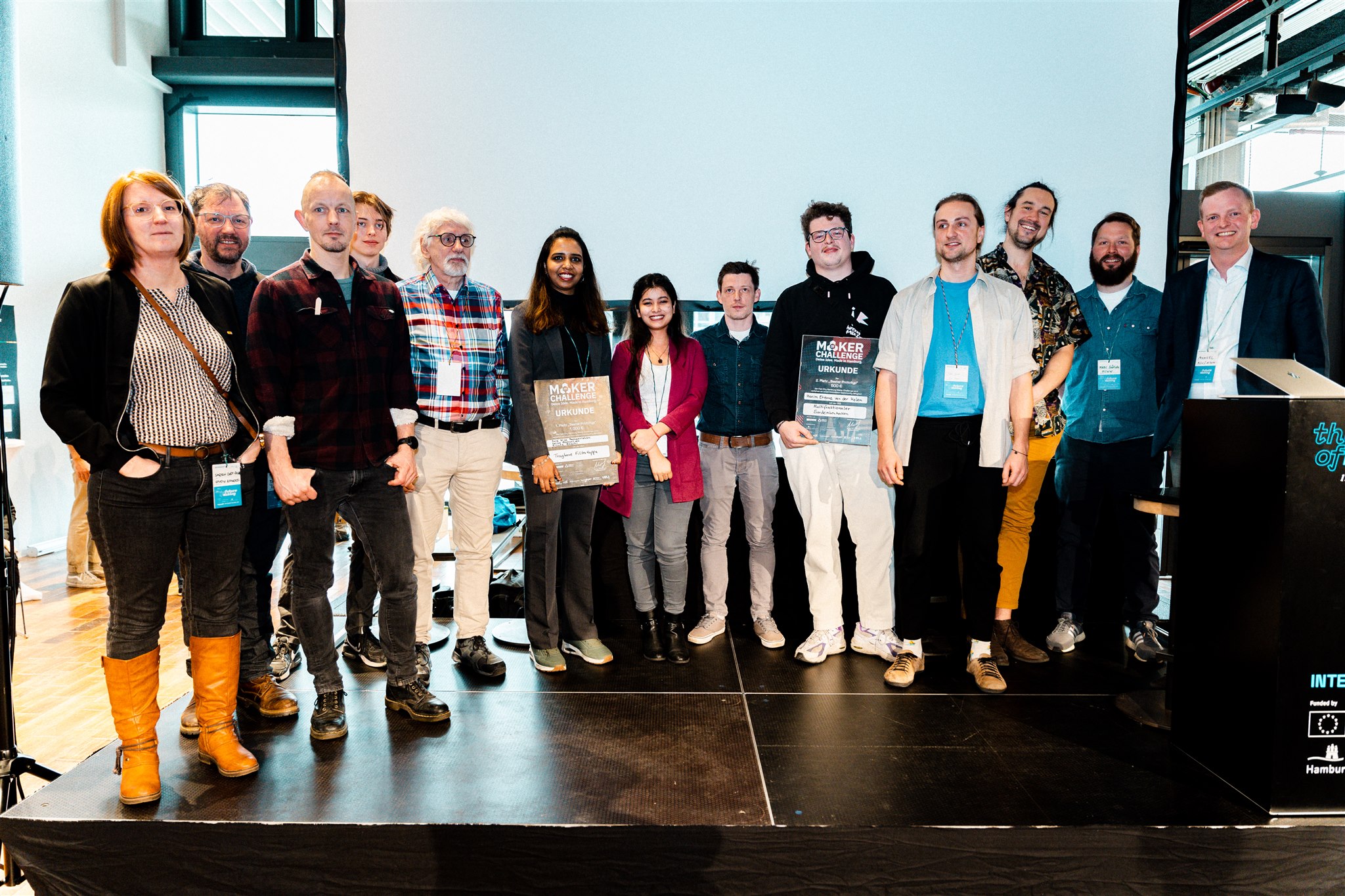 The aim of the public ideas competition, which was designed for collaboration and participation, was on the one hand to involve the citizens of Hamburg and the metropolitan region in brainstorming and evaluating product ideas that could be manufactured locally in the Fab City Hamburg in the future. On the other hand, this initial competition was also intended to build up a local community of so-called makers (i.e., people who are able or will be able to independently design, manufacture or repair products). In the future, this community can be involved in finding solutions or generating ideas for specific socially relevant questions or problems in the form of idea competitions via an innovation platform. Specifically, the Maker Challenge was looking for ideas and concepts for physical products that can be manufactured in a Fab Lab (no smartphone or car, but almost anything else is conceivable) and that provide a social or ecological benefit. Classic product innovations and functional improvements of existing products could also be submitted.
As part of the future of making Conference + Expo on 3-4 March 2023, the prototypes were presented to the general public.
The Maker Challenge idea competition is part of the EU-EFRE funded INTERFACER collaborative project. Under the leadership of the Helmut-Schmidt-University Hamburg and together with the Fab City Hamburg e. V., the dyne Foundation and the Hamburger Institut für Wertschöpfungssystematik und Wissensmanagement (HIWW), a digital infrastructure for Fab Cities is being developed.
#MakerChallengeHamburg
Instagram: @maker.challenge.hamburg / @fabcityhh
Website: https://innovation.fabcity.hamburg/